Justin Russo, DDS
Meet Raleigh's Top Rated Cosmetic Dentist and Smile Artist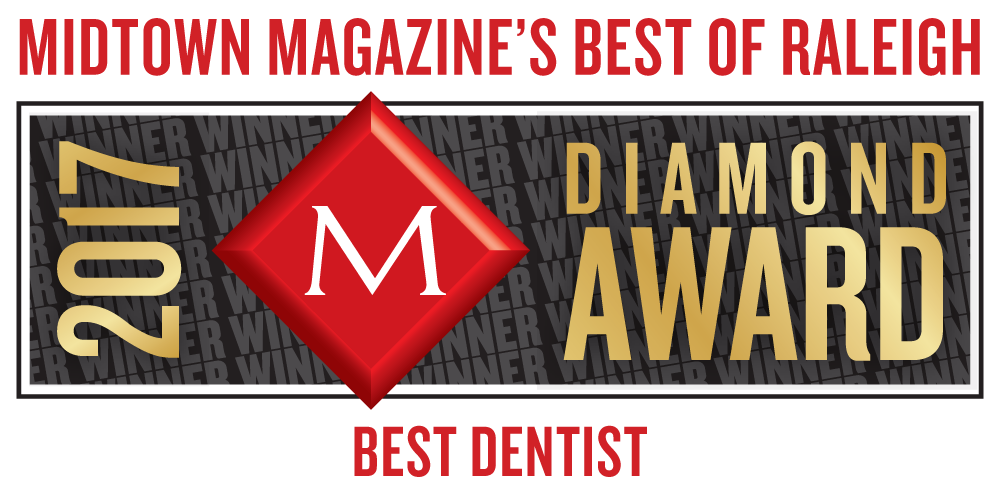 Raleigh Cosmetic Dentist, Dr. Justin Russo, performs high-quality cosmetic and general dentistry stemming from a passion that he developed while realizing he could use his artistic abilities to make patients look and feel better, as well as improving their overall health by ridding them from common dental infections.
Originally from Pittsburgh, Pennsylvania, Dr. Justin Russo has called North Carolina home since 2005 when he pursued a rigorous dental education at the University of North Carolina at Chapel Hill. Dr. Russo has also completed residency at the prestigious Hartford Hospital and had the privilege of serving some our our nation's veterans who have sacrificed for our country.
Consistently fulfilling countless hours of continuing education in virtually every phase of dentistry, Dr. Justin Russo offers a broad scope of dental services.
Dr. Justin Russo has experienced great advances in private dental practice as a result of his ongoing commitment and dedication to continuing education in dental advancements and earned membership into some of the most prestigious dental organizations in the world. Dr. Russo believes in being educational, transparent, and providing solutions to address and prevent dental disease.
Some of Dr. Justin Russo's awards and achievements include:
Graduate of the University of North Carolina School of Dentistry
Completed General Practice Residency in Hospital Dentistry at Level 4 Trauma Center in Hartford Hospital
Completed Rotation Assignment in the U.S. Veterans Administration System
Member of the American Dental Association
Member of the American Academy of Cosmetic Dentistry
Member of the North Carolina Dental Society
Fellowship Eligible in the Academy of General Dentistry
Fellowship in the International Congress of Oral Implantologists
Certificate in Strupp Postgraduate School of Crown & Bridge Prosthetics
Certificate in Aesthetic Advantage Continuum of Cosmetic Dentistry
Official Dentist to the Miss North Carolina and Miss North Carolina's Outstanding Teen Pageants
Midtown Magazine's Diamond Award – Best Dentist 2017
When not practicing dentistry, Dr. Russo is spending time with his wife, Lesley, his daughters, Giuliana and Giannina and son, Rocco. Dr. Russo and his family are active members of St. Francis of Assisi Church. Since Dr. Russo is originally from Pittsburgh, PA, he is an avid supporter of the Pittsburgh Steelers and Penguins.
We are honored that you are considering Dr. Justin Russo and staff to be your family's dental healthcare provider in Raleigh.
Creating a patient friendly practice is paramount at Russo DDS, Raleigh under Dr. Russo's leadership, and we at Russo DDS, Raleigh operate under the Golden Rule – "do unto others as you would have others do unto you."
Dr. Russo looks forward to meeting you!