Aesthetic & Modern General Dentistry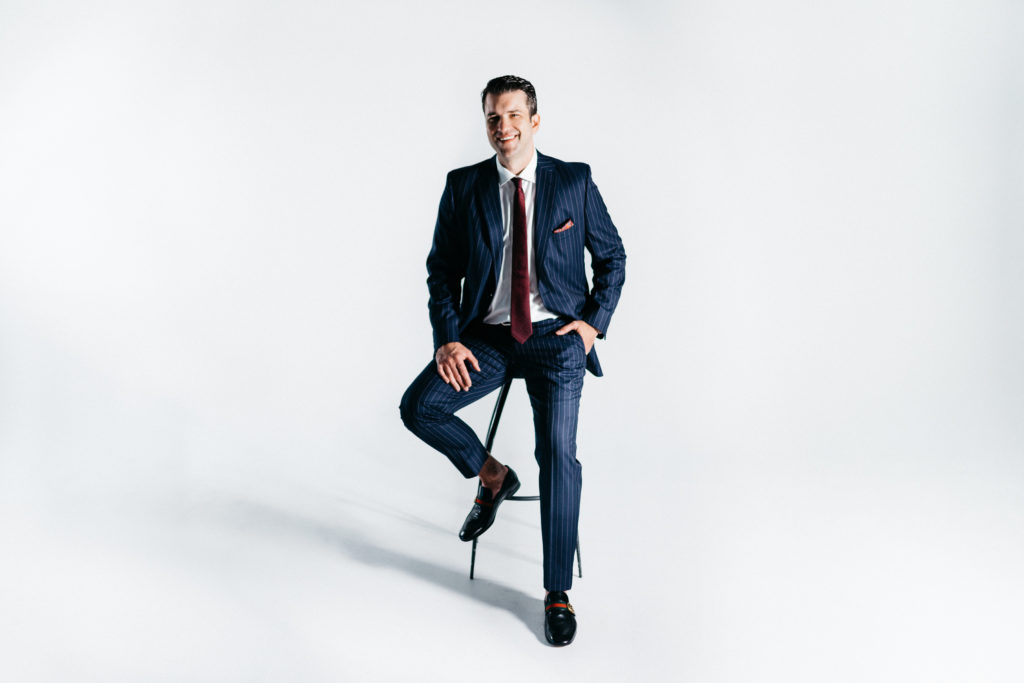 Dr. Justin Russo provides a full-service aesthetically modern dental practice dedicated to providing dental wellness treatment in Raleigh, Durham, and Cary. Dr. Russo and his professional staff provide excellent general dental care for you and the entire family. His services range from dental exams and dental cleanings to porcelain crowns, bridges, root canal therapy, and all dental emergencies.
At Dr. Russo's dentistry, we believe strongly that there is no separation between general dentistry and cosmetic. Our primary focus is to provide an aesthetic smile whether you are coming in for routine cleaning or cosmetic.
By attaining a healthy smile, your teeth will look and feel great, creating a much more confident and happier you. Learn more about our general dentistry services by our award-winning dentist Dr. Justin Russo.
Choosing The Right Dentist For You
Finding the right dentist can be difficult and intimidating. It is our goal to optimize your dental wellness and keep you healthy. Which is why it's critically important to have your teeth professionally examined and cleaned every six months. Regular dental examinations by Raleigh dentist Dr. Justin Russo can help you stay ahead of any potentially painful or embarrassing dental procedures or emergencies.
Dr. Russo General Dentistry Services
Dental Exam & Cleaning
Pediatric Exams & Cleanings
Gum Therapy
Our Approach To Brighter Smiles In Raleigh
Mercury Free Fillings
Dr. Russo suggests a different approach to mercury fillings. Not only are they an old practice but mercury is banned from use in everyday products such as lightbulbs and unsafe to be disposed of in landfills. So why would this be ok for your teeth?
At Dr. Russo we use highly aesthetic tooth-colored composite fillings that will not only rid your mouth of mercury-based dental materials but can make your smile look more natural and brighter! We can safely remove your old mercury-silver fillings and replace them with new natural-looking composite fillings and metal-free porcelain crowns.
Metal-Free Dentistry
Have you ever had a conversation with someone and seen unsightly crowns and wondered what is the black line at their gum line? It is metal.
"Old-school" crowns are made of a metal-based material coated in porcelain AKA porcelain fused to metal crowns. These kinds of crowns can appear to look chalky, cause a black line to form at the gums, and have a bulky appearance. The composition of the metal in the crown substructure can sometimes cause chronic gum inflammation in those that are predisposed to allergies, arthritis, or other types of inflammation.
New, modern dental crowns are made of solid porcelain and provide excellent aesthetics and biocompatibility. Porcelain dental crowns are made from zirconia and lithium disilicate which closely mimic tooth enamel. Even if you are not seeking a high-end cosmetic smile enhancement, Dr. Russo is committed to making even routine porcelain dental crowns look aesthetically pleasing and natural-looking.
Emergency Dentistry
Dental emergencies can happen to anyone. A dental emergency can range anywhere from:
An accidental tooth knockout
A lost filling
A crown that fell out or has become loose
Mouth swelling
Bleeding gums
A chipped tooth or cracked tooth
Spontaneous tooth pain
Mouth sores
Our top-rated Raleigh General and Cosmetic dentist, Dr. Justin Russo, and his in-house Russo Dentistry specialist Periodontist, Dr. Thiago Morelli, and in-house Russo Dentistry specialist Endodontist, Dr. Wayne King, have extensive training in treating dental emergencies and, in many cases, offer same-day evaluations for most dental emergencies.