Dental Payment Plans
We are asked daily about dental payment plans and dental financing. You deserve answers.
Have you been intimidated by the cost of obtaining a beautiful smile and healthy teeth? Are finances why you have stayed away from the dentist for years? Many patients feel like dental treatment is out of reach for them. We have solutions for your dental financing needs! Raleigh's top-rated cosmetic dentist and smile artist Dr. Justin Russo believes that everyone should have access to affordable, high-quality dental care.
At Russo Dentistry, one of Raleigh's top dental facilities, we employ a dental financing team of friendly professionals to help you understand your financing options. At Russo Dentistry we also work with several outside financial providers that can help you get a dental financing plan that will fit into your budget so you can get the treatment you need to achieve dental health and wellness , or the smile makeover that you deserve without waiting.
How Can I Pay?
We are committed to being patient friendly. We accept and file dental benefits with all major insurance carriers, which means less money out of pocket at the time of service. We also do our best to estimate your out-of-pocket costs. We accept most forms o f payment including cash, Visa, MasterCard, Discover and American Express.
We offer outside dental financing options through:

Moving forward with treatment just got a whole lot easier. Schedule treatment without delay and fit the cost into your monthly budget with a responsible payment plan offered through Lending Club Patient Solutions. They offer a true no-interest plan, and have various options available depending on your budget needs.
Fill out your Lending Club application for Russo Dentistry here.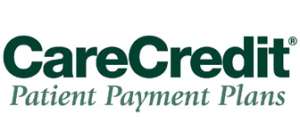 A healthcare credit card designed for your health, beauty, and wellness needs. It's a way to pay for the costs of many treatments and procedures and allows you to make convenient monthly payments. With CareCredit, there are no annual fees, setup costs, or prepayment penalties, and payments can be spread over time frame anywhere between 3 to 60 months.

---