Welcome to Russo Dentistry
At Russo Dentistry, home of Raleigh's top-rated cosmetic dentist and smile perfectionist Dr. Justin Russo, our absolute number one priority is taking care of you and your family with exceptional customer service. Raleigh cosmetic dentist Dr. Justin Russo and his professional staff are committed to providing the highest quality aesthetic general and cosmetic dentistry. Award-winning Raleigh dentist Dr. Justin Russo and staff are committed to providing you compassionate, personalized care to achieve total dental wellness. We will strive to provide the best long-term dental treatment for you. Dr. Russo's loyalty is to his patients' dental health and wellness and will not let insurance companies dictate what treatment is most appropriate for your health.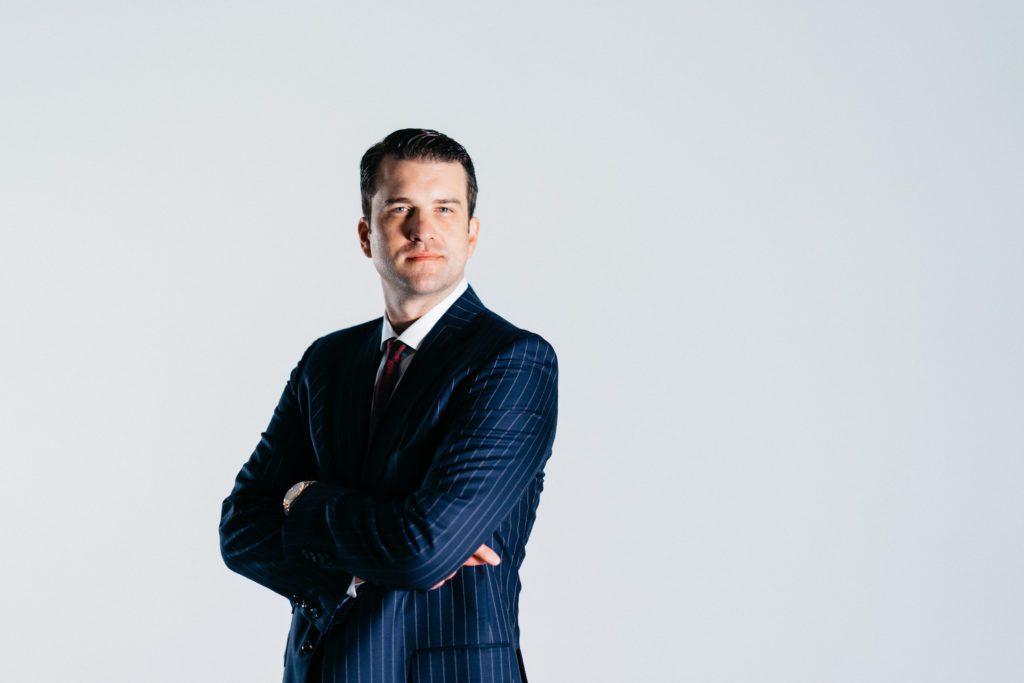 Whether you want to schedule a routine dental exam and cleaning, address a specific dental concern, or are seeking a smile makeover with porcelain veneers, top-rated cosmetic dentist Dr. Justin Russo and his expert staff are here to help you achieve the healthy, aesthetic smile you want and deserve in Durham, Cary & Raleigh.
Conveniently located at in Olde Raleigh, close to Rex Hospital, at 3811 Ed Drive, Suite 120 Raleigh, NC 27612, you'll be welcomed into our state-of-the-art dental practice, loaded with the most up-to-date dental technologies available to detect early and prevent and treat all your dental needs. Contact us and our friendly and highly trained staff will listen to your dental concerns and get you scheduled promptly, and in most cases, the very same day, for consultation with top-rated Raleigh dentist Dr. Justin Russo. At Russo Dentistry, we pride ourselves in providing comprehensive aesthetic general, emergency, and high-end cosmetic dental care for you and your family.
Top-Rated Raleigh, Durham, Cary & surrounding area Dentist Dr. Justin Russo is dedicated to maintaining a high standard of excellence while making you feel comfortable during your visit. Some of his accolades and accomplishments are that he has achieved Fellowship in Academy of General Dentistry, he is a participating member of the American Academy of Cosmetic Dentistry, the American Dental Association and the North Carolina Dental Society.
PRACTICE PHILOSOPHY
At Russo Dentistry, our practice philosophy is to not only to help all patients who walk in the door keep their teeth for their entire lifetime; we want to provide the highest quality aesthetic general dentistry and cosmetic results, so that patients are happier, healthier, and more confident in their lives.
TRANSPARENCY IN DENTISTRY
We are committed to complete transparency in diagnosis and treatment plans. Unlike some other dentists, Dr. Justin Russo is unafraid to give you a comprehensive treatment plan in writing. Too often we see patients who were having their teeth underdiagnosed and by the time they get to our office they need significant corrective dental work to regain optimal health and beauty.
Dr. Russo will not leave the room with a patient until all questions are answered because education is key for understanding the dental disease, and the resulting corrective treatments.
DENTAL TECHNOLOGY
The Triangle's top-rated cosmetic dentist and smile artist Dr. Justin Russo and his staff use the latest in dental diagnostics including low-dose digital radiography, intra-oral photography, and contrast imaging. We have sophisticated software to help magnify dental disease for early detection so that intervention can be less invasive than ever before.
LOYALTY TO OUR RALEIGH, DURHAM, & CARY DENTAL PATIENTS
Unfortunately, in many cases, dental insurance benefits plans will only provide coverage for the cheapest, and not necessarily long-term fix. We feel it is our job to be responsible to the patient and to provide the best option for a lifetime fix whether or not it is covered by a dental insurance benefit plan. Our loyalty is to your overall health and not your employer's insurance plan. We do understand that high-quality dentistry requires the latest techniques and Dr. Russo is committed to going the extra mile to provide not only beautiful elective cosmetic treatments but to incorporate natural anatomy and aesthetic beauty into every procedure that is performed. Dr. Russo and the team strive to use the most biocompatible materials available and reject the use of toxic mercury in their dental materials.
Upon completion of treatment, top-rated Raleigh cosmetic dentist Dr. Justin Russo and his aesthetic general dentistry team also provide a maintenance plan to help keep teeth and gums healthy because we understand the high-quality cosmetic dental treatment and also routine general dental treatment is an investment that needs to be protected. We also want to provide dentistry that is within reach for my patients' budgets. That's why we have some excellent financial partners that can provide extended payment plans to make dentistry affordable to everyone.
If you truly want the best for your mouth you are in the right place with the Triangle's top-rated cosmetic dentist Dr. Justin Russo!
Smile,
Justin Russo, DDS