For many dentists, their sole purpose is to help you maintain healthy teeth and gums through proper oral hygiene — focusing on preventing diseases and repairing damaged teeth. As essential as this is to your overall health, what about fixing the aesthetics of your teeth?
Cosmetic dentistry goes one step further and helps enhance your smile by beautifying your teeth. If you are embarrassed by your crooked or discolored teeth, cosmetic dentistry uses procedures like teeth whitening, dental implants, porcelain veneers, cosmetic bonding, and more to fix and create the perfect Hollywood smile at a low cost.
With cosmetic dentistry, it's worth it to achieve optimal health and self-confidence that leaves you feeling beautiful and happy with your smile.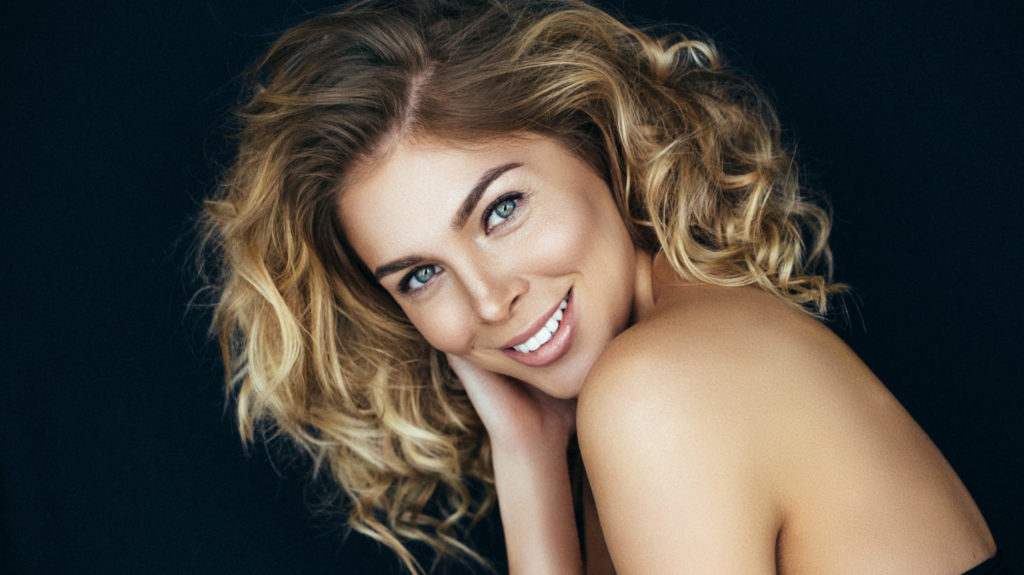 Health Benefits of Cosmetic Dentistry
Cosmetic dentistry is not just for aesthetically pleasing purposes — there are real health benefits to enhancing your smile. As for those who are self-conscious about their smile, a quick improvement can lead to more social benefits that come with better self-esteem, which can also lead to better mental health. Here are some of the physical and social health benefits of cosmetic surgery:
Better dental health: You are more inclined to take better care of your teeth when you love the way your smile looks.
Reduced pain: Misaligned teeth can cause headaches or jaw pain because your teeth will experience muscle tension when growing in wrong. When you use cosmetic dentistry to straighten your teeth, this pain will go away.
Self-esteem boost: As stated before, a pretty smile will make you feel more confident in your physical appearance. Even a small self-esteem boost can drastically improve your mood and reduce stress.
Youthful Appearance: Reverse aging treatments in cosmetic dentistry can cover up or fix flaws that occur in someone's lifetime. Enhancing your smile can strengthen your teeth and make you look younger, which also boosts your self-confidence.
Anti-Aging Dentistry
As we get older, our teeth will wear down and age, decreasing the height of the lower part of our face and making our cheeks look droopy. Dr. Justin Russo at Russo Dentistry is a local cosmetic dentist in the Cary, Raleigh, and Durham, North Carolina areas that performs anti-aging dentistry to help restore a youthful smile.
Using facial photography and digital X-ray technology, he can perform anti-aging dentistry methods to restore the length of your teeth and bring back your youthful smile. Anti-aging dentistry will use porcelain veneers to restore length and support facial musculature.
Porcelain Veneers
Porcelain veneers — also known as dental veneers — are a very thin layer of porcelain that is placed over the surface of a tooth. While they are mostly put in place to improve the aesthetics of a smile and restore a youthful look, they also correct multiple other dental problems, including:
Cracked/ worn teeth
Crowding
Discoloring
Spacing
Tooth asymmetry
Other Russo Dentistry Cosmetic Dentistry Methods
If porcelain veneers are not the treatment for you, Russo Dentistry offers several other methods to enhance your smile. Dr. Justin Russo is a cosmetic dentist in Cary, North Carolina who provides quick smile enhancements that not only restore your youthful smile but also improve the overall appearance of your smile. Some of his quick smile enhancement methods include:
Cosmetic Enamel Sculpting: This treatment evens out small chips and bumps in teeth to aesthetically improve their appearance and symmetry.
In-Office Power Bleaching: If your teeth are discolored, this treatment will clean out internal staining on teeth.
Laser Gum Contouring: Just like cosmetic enamel sculpting, laser gum contouring reduces unevenness in a client's gums to improve the aesthetic symmetry of them. This treatment also provides a cheaper and easier alternative to cosmetic crown lengthening.
Every method offered in cosmetic dentistry works toward enhancing your smile. Loving your smile and having better self-confidence is priceless.