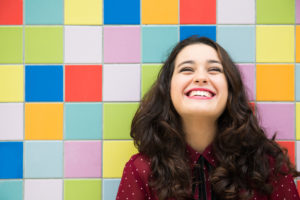 Do you ever wonder what a better smile would do for your confidence and for your life in general?
Whether you like it or not, your smile says a lot about you. A smile can brighten up a strangers' day or it can be provocative to the opposite sex. It gives an insight into not only your dental history, but to your soul.
What are your teeth saying?
When I see teeth that are worn down or cracked, I'm also see someone with a Type A personality. Someone likely under a lot of stress, or has been in the past.
If you are missing teeth, or if you have some dental work that looks like it was done poorly, I see a tremendous amount of opportunity to not only optimize your health but to refresh your overall outlook on life.
How can you change what your smile says about you?
Flattening out the edges of some of your teeth will create a more sophisticated look.
Gently rounding some of the sharp corners of your teeth can provide a youthful and feminine smile.
By providing symmetry in your smile, we can project beauty and confidence
Have you ever looked in the mirror and imagined what a fresh smile would look like?
Perhaps now is the time.
Keep smiling,
Justin Russo, DDS